M32 Version Widget for iOS devices
We just released a video to explain how to install Scritpable App TM on your iOS or iPadOS device and configure it to run the M32 Version widget we created for free.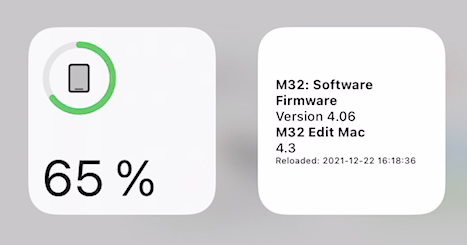 If you are interested in:
Have a nice time! Become or stay healthy!