OpenSource Software im Unternehmen
Wir unterstützen Sie gern bei der Einführung von OpenSource Software in Ihrem Unternehmen. Geleichgültig ob es die Implementation von Linux auf Server- oder Clientseite ist oder die Verwendung von speziellen Werkzeugen wie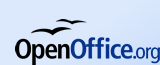 Durch den Einsatz von OpenSource Software lassen sich erhebliche Kosteneinsparungen im Lizenzbereich erzielen ohne Abstriche in der Qualität hinnehmen zu müssen. Daher lohnt ein Blick in den großen Bereich der freien Software.
Interessiert? Sprechen Sie uns an....
Update Nextcloud 11 to Version 12
There are some circumstances that makes an update from Nextcloud 11 to Nextcloud 12 more complicated than it was before. In our case we are and were not able to execute the necessary shell commands because php-cli is not implemented by our provider. We also tried to update it using a fresh side-by-side installation, copy the config files to the new installation and choose the updater from the webbrowser. This procedure worked in all prior releases like a charm.
The new release brings a lot benfits. One very important one: Installed Apps in Nextcloud will not be lost, they will be updated during the upgrade process. This benefit brought some difficulties to us. We were not able update our sandbox and qa environment because the update of the apps needed a too large amount of time. The process ran into a timeout and broke the entire installation.
The solution for this issue is to deactivate all installed apps, run the side-by-side installation of Nextcloud 12 (including copy of the config files) and manually activate the apps after the upgrade was successful (which it was). This process was pretty easy: After the successful update all apps could be easily reactivated (and updated in place) in the Apps menu which needed just twenty minutes. There was only one app that could not be reactivated because it was not compatible with version 12.